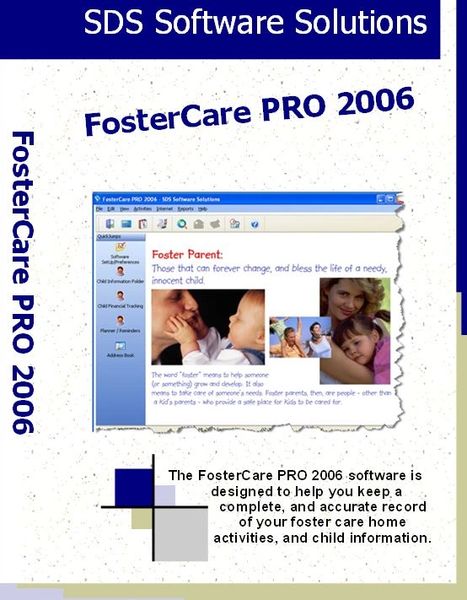 FosterCare PRO 2006

The FosterCare PRO 2006 software is designed to help you keep a complete, and accurate record of your foster care home activities, and child information. Within this software package you are able to maintain a complete "folder" of each and every child you have had, or have in your care. This version is our second generation for our FosterCare PRO software. The majority of updates, additions, and changes that were made to this software came directly from our customers "wish" lists.
Leave your spiral notebooks, and bulky folders behind! Put all of your information within reach of a few mouse clicks!
A FREE 30 day trial of the FosterCare PRO 2006 is available for download by clicking here!