SignIn Module PRO 5.0 StandAlone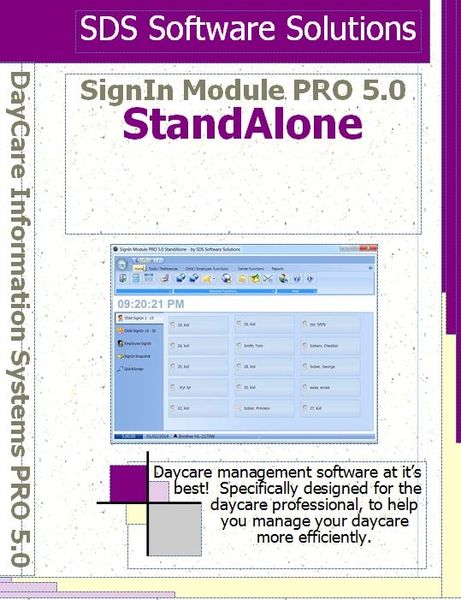 SignIn Module PRO 5.0 StandAlone

The SignIn Module PRO 5.0 StandAlone provides a home daycare center with the ability to record, and track the times that each child, and employee are at your daycare. Basically it is an enhanced time clock. This version of the SignIn Module software is the 5th generation of our home based SignIn Module, and the majority of the enhancements and changes to the software are a direct result of input for current owners.
This software is for the daycare that does not need to track child, billing, or payment information - but needs to track the times that children and employees are present.

This software, in addition to tracking child and employee times, will also allow you to track Admin times - which are times the owner spends working outside of the daycare's open hours.

Year end tax information - such as the total hours your daycare was open for the year can be retrieved with a few clicks of a mouse.
A FREE trial of this software is available BEFORE purchase by clicking SignIn Module PRO 5.0 StandAlone FREE Trial