DayCare Information Systems PRO 5.0 CENTER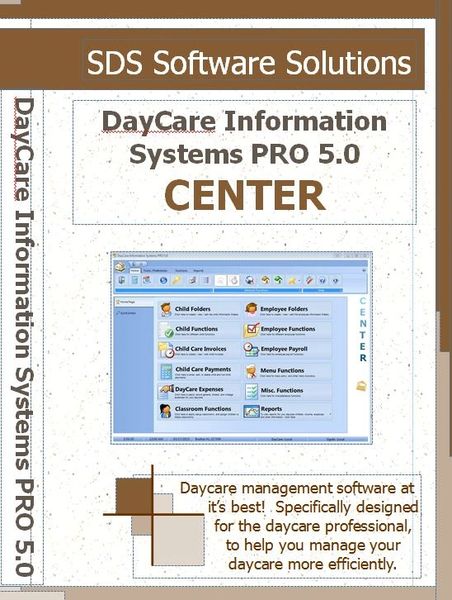 DayCare Information Systems PRO 5.0 CENTER

This software is designed with today's daycare provider in mind, and most of the enhancements that were made to the 5.0 version are a direct result of our customer requests and suggestions.
This version of the software contains many more features than does the LITE version of the DayCare Information Systems PRO 5.0 CENTER. Some of the additional features are full security access and control of the software, classroom functions, express billing, payroll calculation, improved networking ability, and much more!
The DayCare Information Systems PRO 5.0 CENTER is essentially an electronic filing cabinet that maintains a complete record of child and employee information, payments, invoices, menus, meal attendance and much much more!
A FREE trial of this software is available BEFORE purchase by clicking DayCare Information Systems PRO 5.0 CENTER FREE Trial